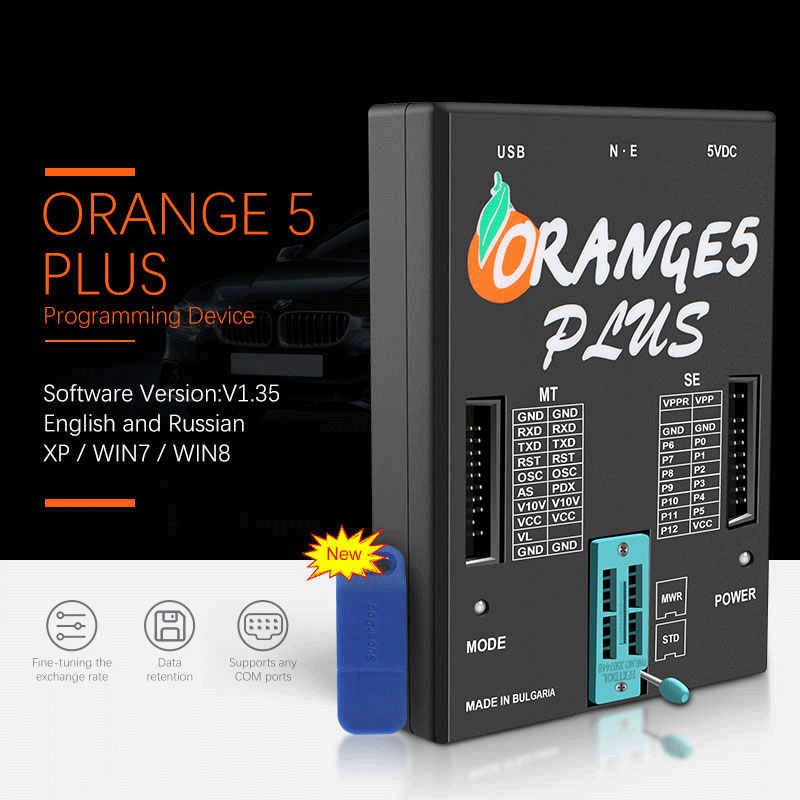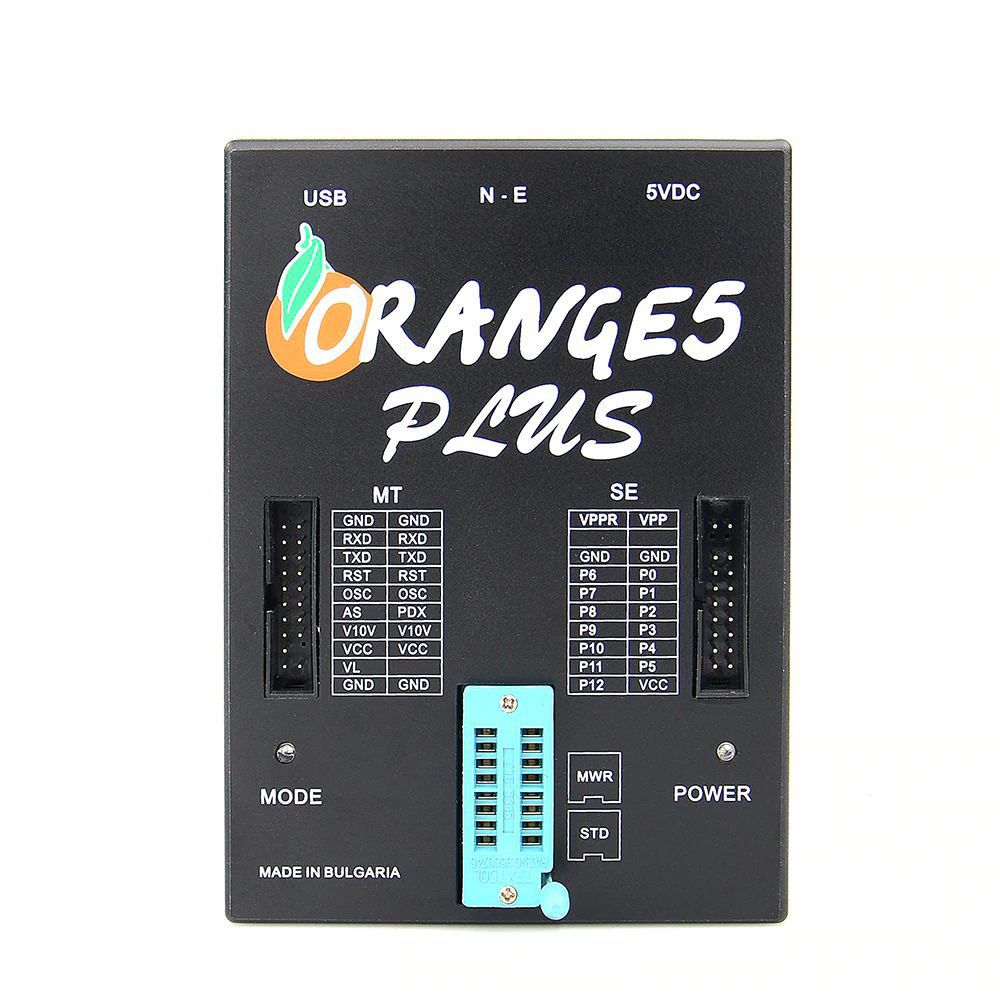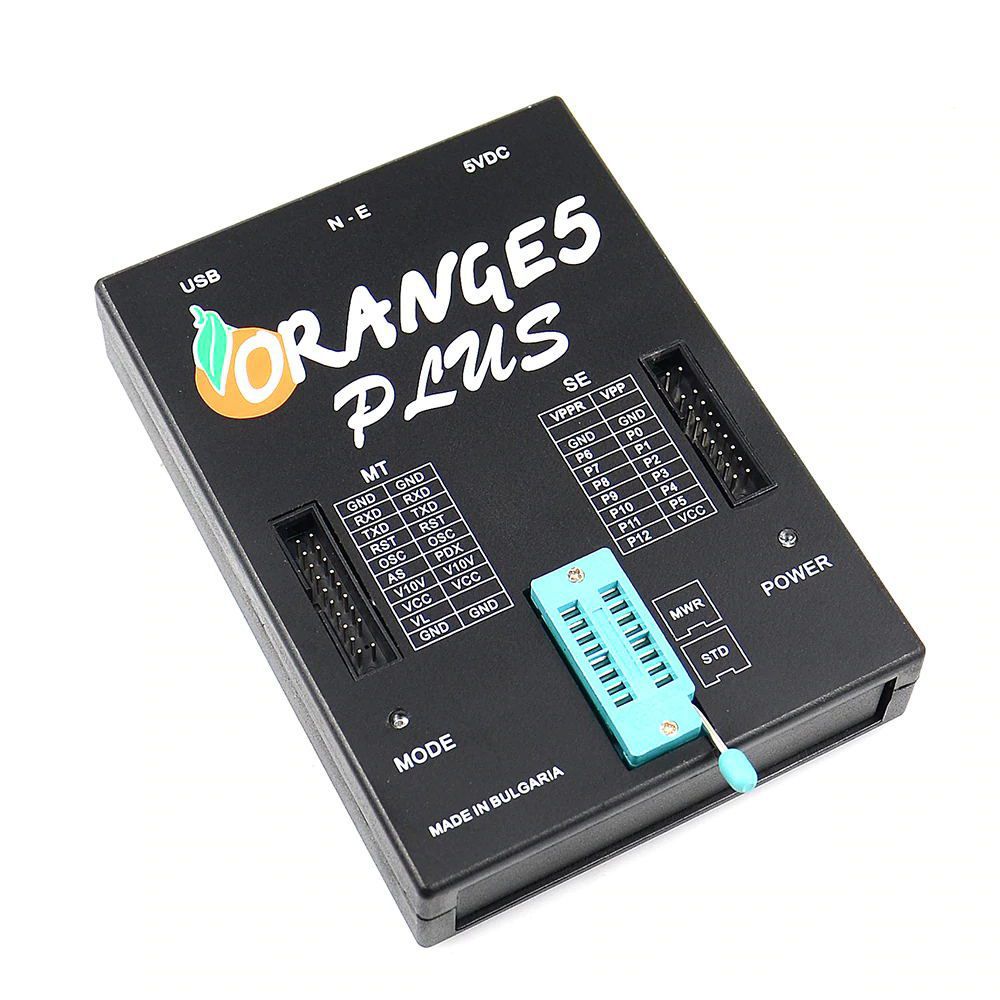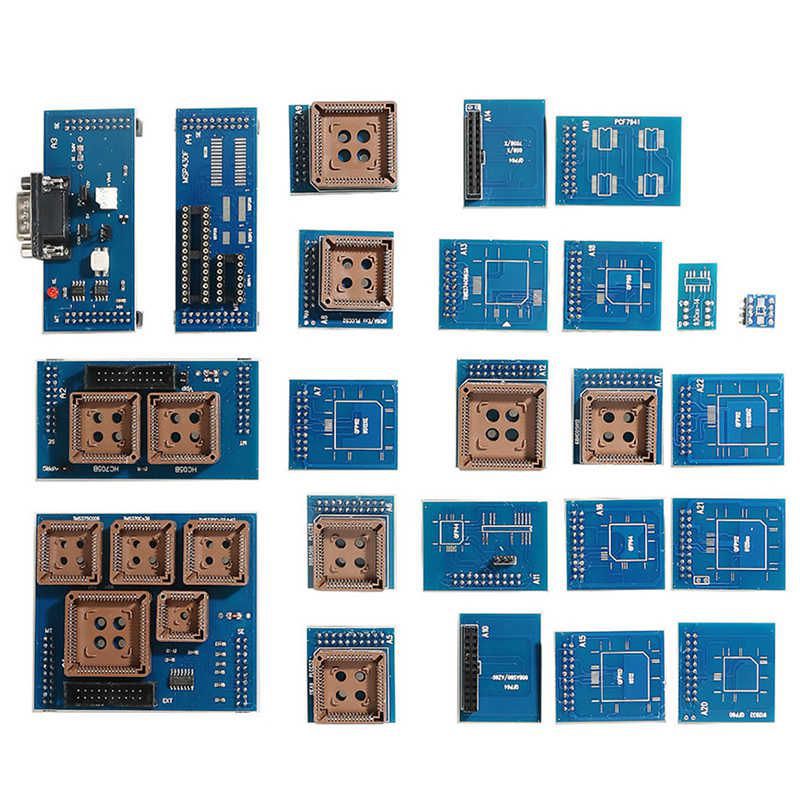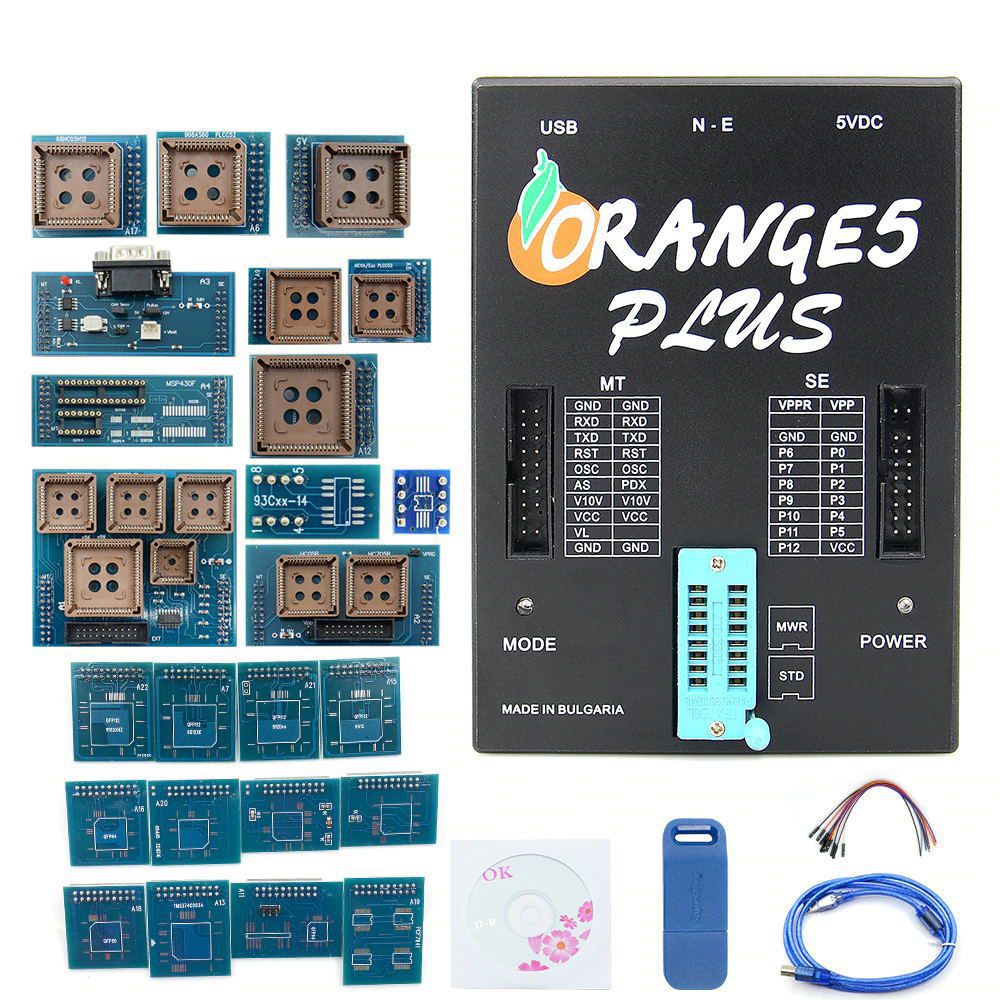 2020 OEM Orange5 Plus V1.35 Programmer With Full Adapter Enhanced Functions with USB dongle
2020 OEM Orange5 Plus V1.35 Programmer With Full Adapter Enhanced Functions with USB dongle
Shipping:

Express Shipping Service


Estimated delivery time: 3-15 Days.

See details ?

Returns:

Return for refund within 30 days, buyer pays return shipping.

Read details ?

Support: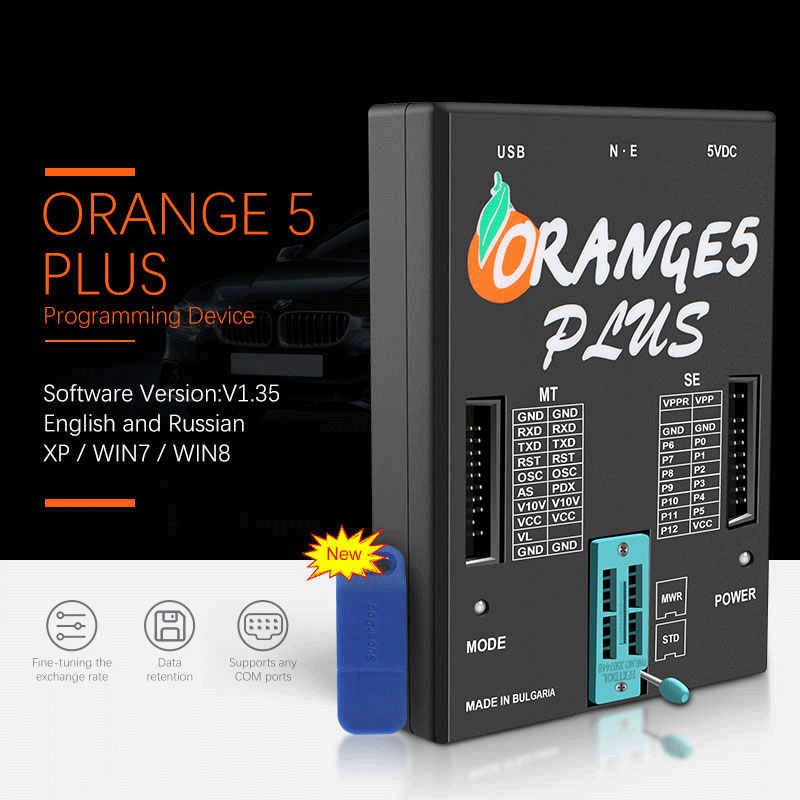 Product Details

Product's Reviews
2020 OEM Orange5 Plus V1.35 Programmer With Full Adapter Enhanced Functions with USB dongleAviso:
Um.Versão de software: V1.35, Actualização de Não Apoio.
2.Com USB Dongle EM Pacote, Boa Qualidade e Estável de Trabalho
3.Língua: Inglês
Quatro.Sistemas operacionais: XP WIN7
Licenças Orange5 Plus Software:
MTRK (incluídos Na base Orange-5)
TMS (incluídos Na base Orange-5)
M08V NOVA
Immo HPX 9V0
NEC V850ES/SJ3 V850ES/SG3 UART
Orange5 Plus Technical Info:
Fornecimento de Energia USB (USB2.0/3.0)
Universal fácil de plugar painel ZIF16 para EEPROM
Controlo DOS contactos NAS tomadas
Duas expansões compatíveis com Orange4 e Omega MTRK
Protecção contra o excesso
Protecção Da tensão sobrelotada
Dois tipos de fornecimento de energia: Standart (USB) e melhorado (USB + Fonte de Energia externa)
Três tensão regulável 3 E controlo actual: tensão Da alimentação de Energia ('2.0...5.0V), tensão de programação (2.0...21.0V), estática adicional 10V para OS microcontroladores
Motores bidireccionais de Alta Velocidade com tensão ajustável (2.0...5.0V)
Gerador de Ciclo de Onda com frequência (até 24 Mhz) e Ajuste de tensão(2.0...5.0V)
Capacidade de emulação funcional DOS dispositivos USB classe CDC
Máquina virtual embutida
Interface suportada: I2C, SPI, MicroWire, JTAG, UART, BDM, ISO7816, K-LINE (através do adaptador), CAN (através do adaptador)
O programa está codificado NUMA caixa funcional.Trabalhos suportados sob o Windows XP/7 32bit.[*Win8.1]
Instalação e Trabalho com Orange-5 sob Windwos 7 e Windows 8.1
CnCterm - Terminal programa para trabalhar com OS Portos COM.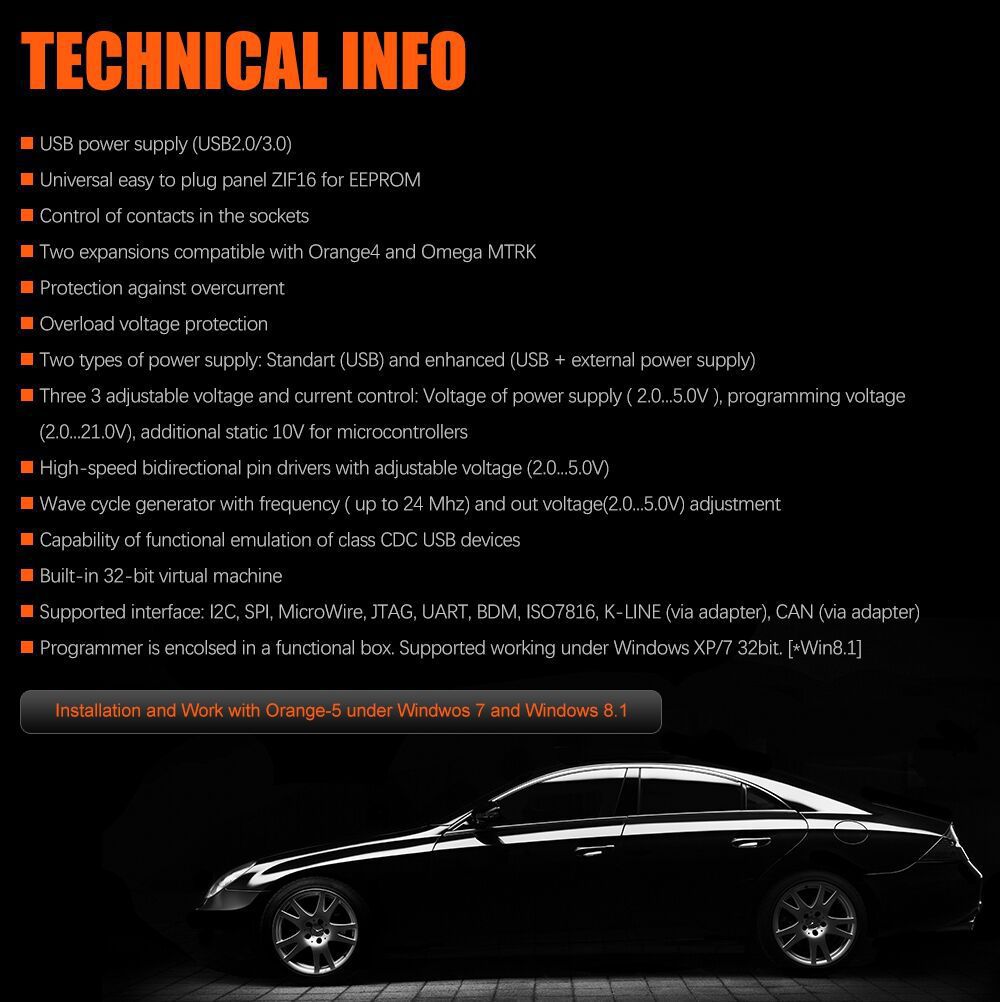 Característica Orange5 Plus:
Apoia quaisquer Portos COM, incutindo OS virtuais de um a vinte
Funciona com o texto (ASCII) e o modo HEX
Criando UMA list a de Comandos que permite edição e envio rápido
Ajustamento Da taxa de câmbio
Salvando arquivos, incluindo configurações de Comando e porta.
Salvando dados recebidos EM arquivos binários
Transferência de arquivos via porta serial.
Configuração do atraso para bytes e blocos
Modo "Eco"
Configuração do atraso entre OS dados recebidos
Gestão do DTR, cadeias RTS, visualização do DSR, CTS, CD, RI
O programa não Precisa de ser instalado
Suporta o programador Orange5 no modo de emulação.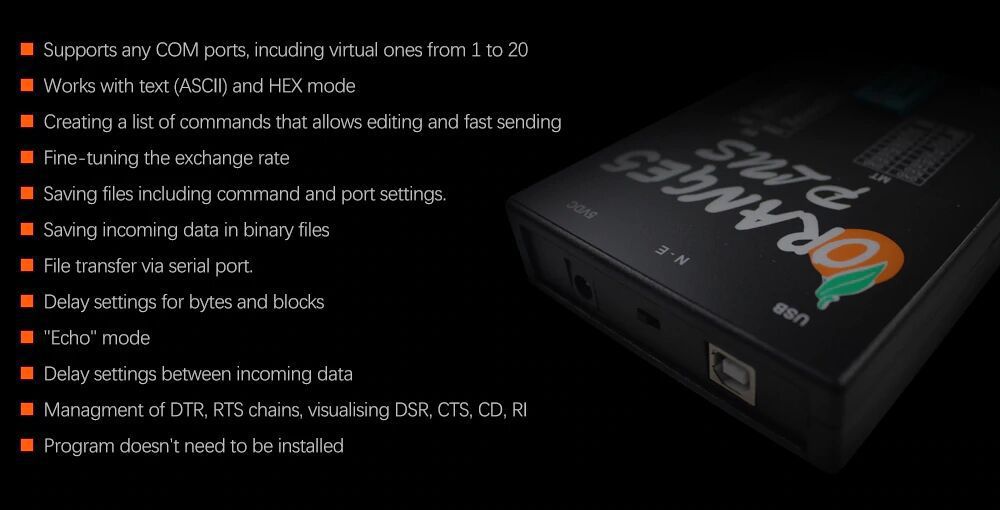 Lista de Veículos Orange5 Plus: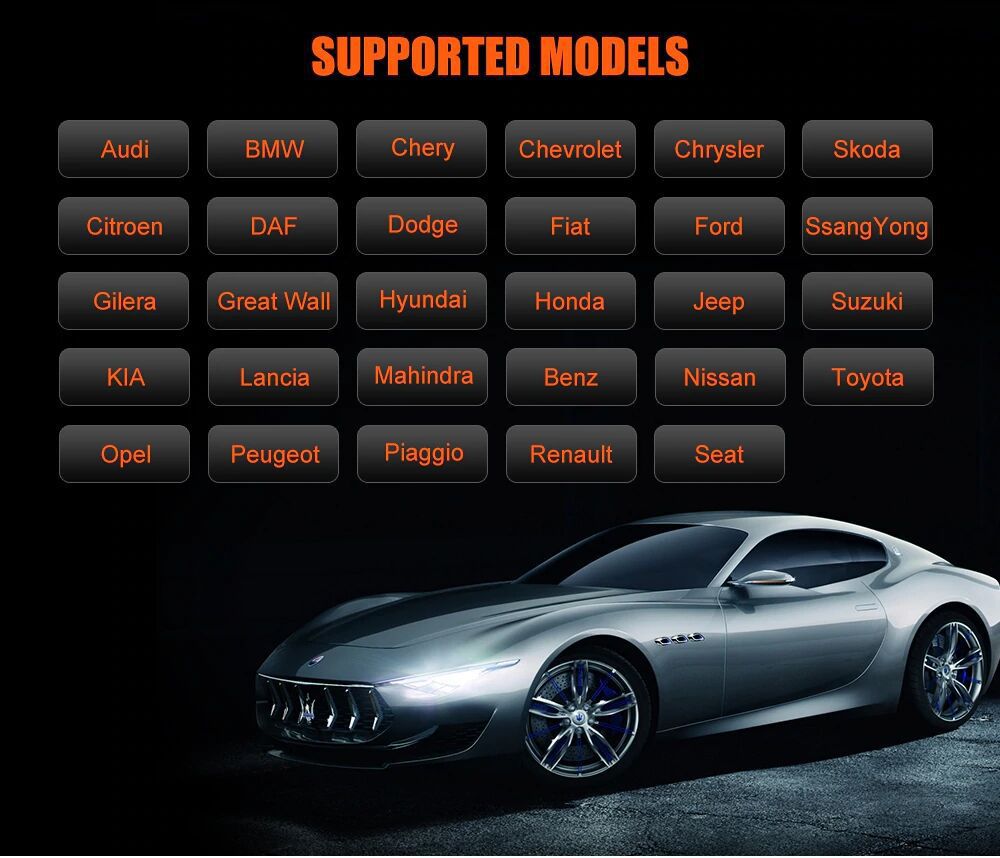 Lista de Pacotes Orange5 Plus:
Programador laranja-5 1
Adaptador de potência 1
USBcable 1
Fio de incidente 10
Adaptador de peritos SOIC8/DIP8 1
Adaptador SOIC8/DIP8 1
Adaptador SOIC8: Josué 14 Josué 93Cxx 1
SSOP8/DIP8 1
Chumbo com clips SOIC8 &DIP8 1
Adaptador 05L28/05B 1
Adaptador 908AS60/AZ60 QFP64 1
Adaptador 68HC(7)05P3/E6 1
Adaptador 05B/X: Josep 705B/X QFP64 V2
Adaptador 11PA8/11E9 QFP64 1
Adaptador 68HC05H12
Adaptador 68HC11EA9 1
Adaptador 908AS60 1
Adaptador 9S12Dxx 1
Adaptador 912Dxx 1
Adaptador 9S12X 1
Adaptador 912B32 QFP80 1
Adaptador 68HC11F1
Adaptador 68HC11L6 1
Adaptador 68HC11KA4 1
Chumbo 11E9(20) com potência 1
Chumbo Da máscara EWS3 0D46J 1
Adaptador TMS374C003A 1
Adaptador MSP430F 1
Adaptador 68HC11KA4 PLCC68 1
Adaptador 908JL 1
Adaptador PCF7941 1
Adaptador 9S12XE 1