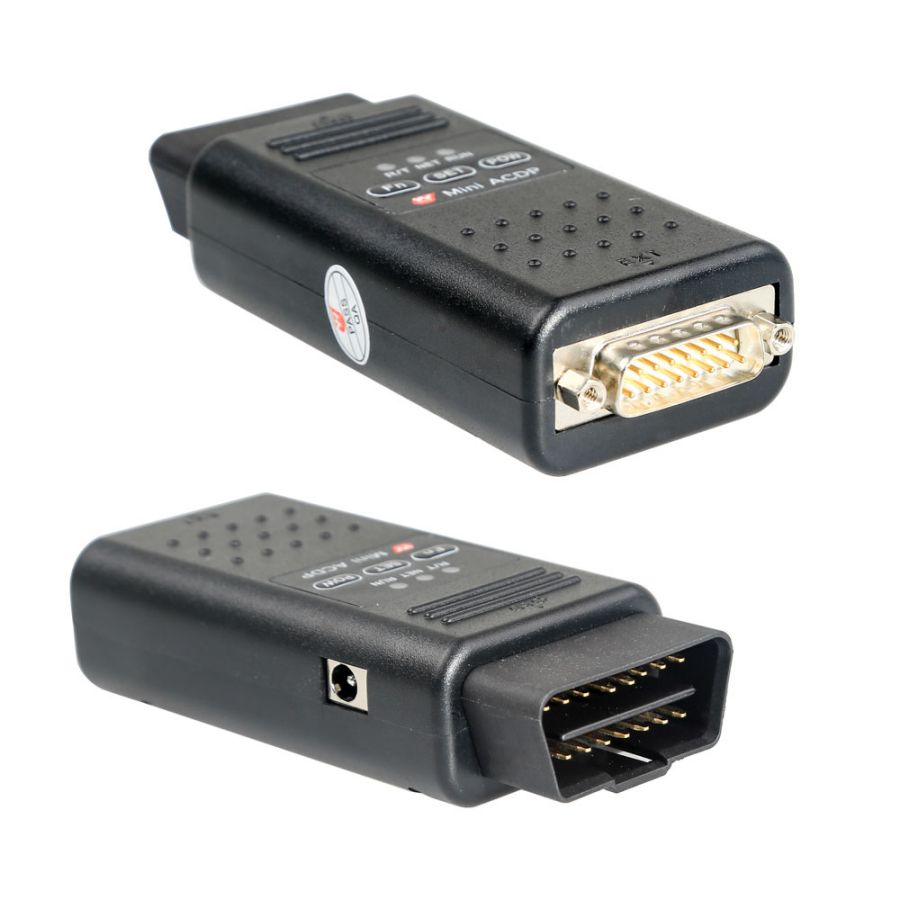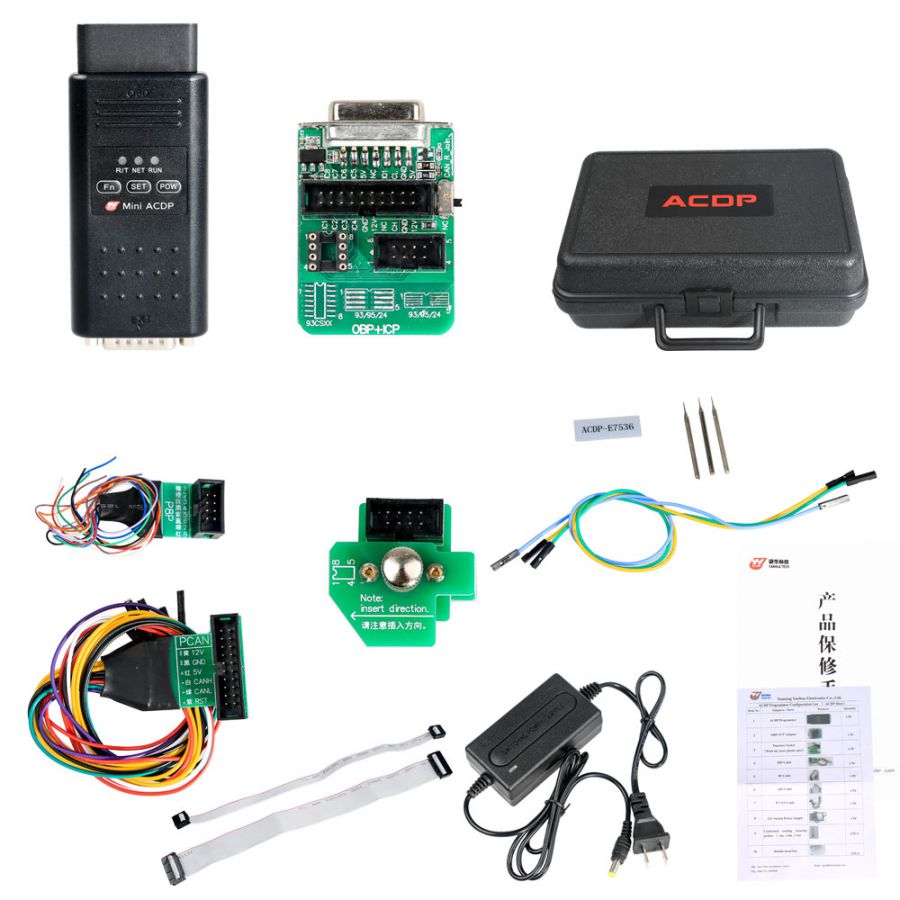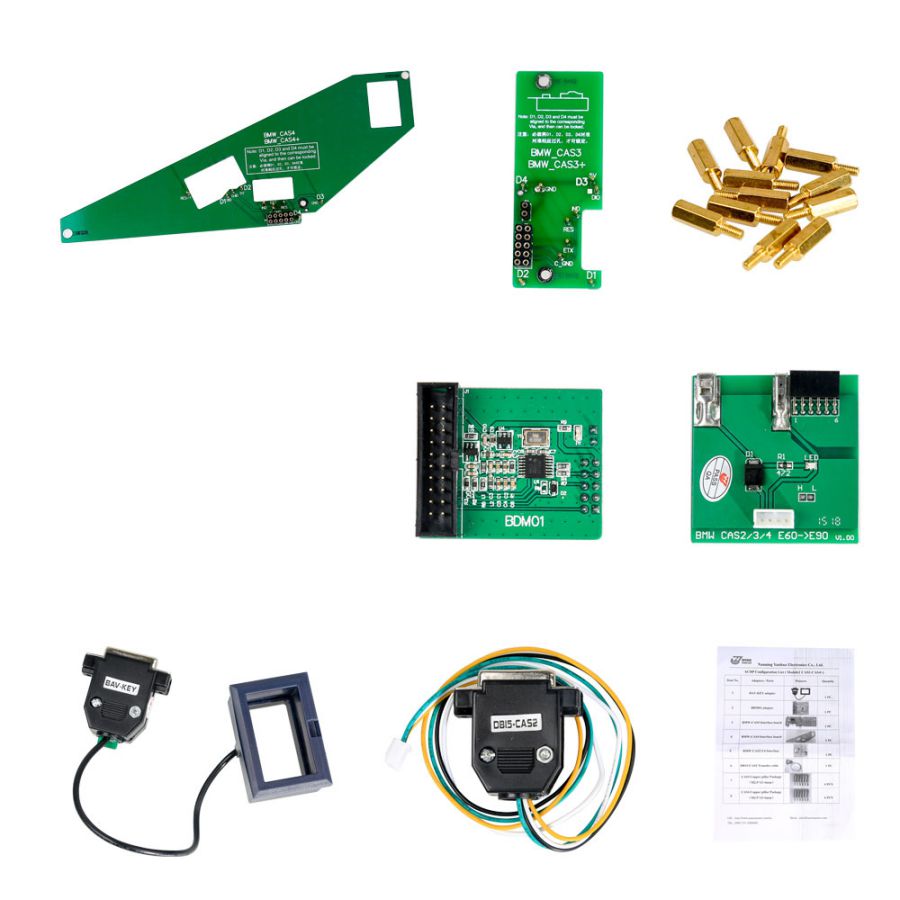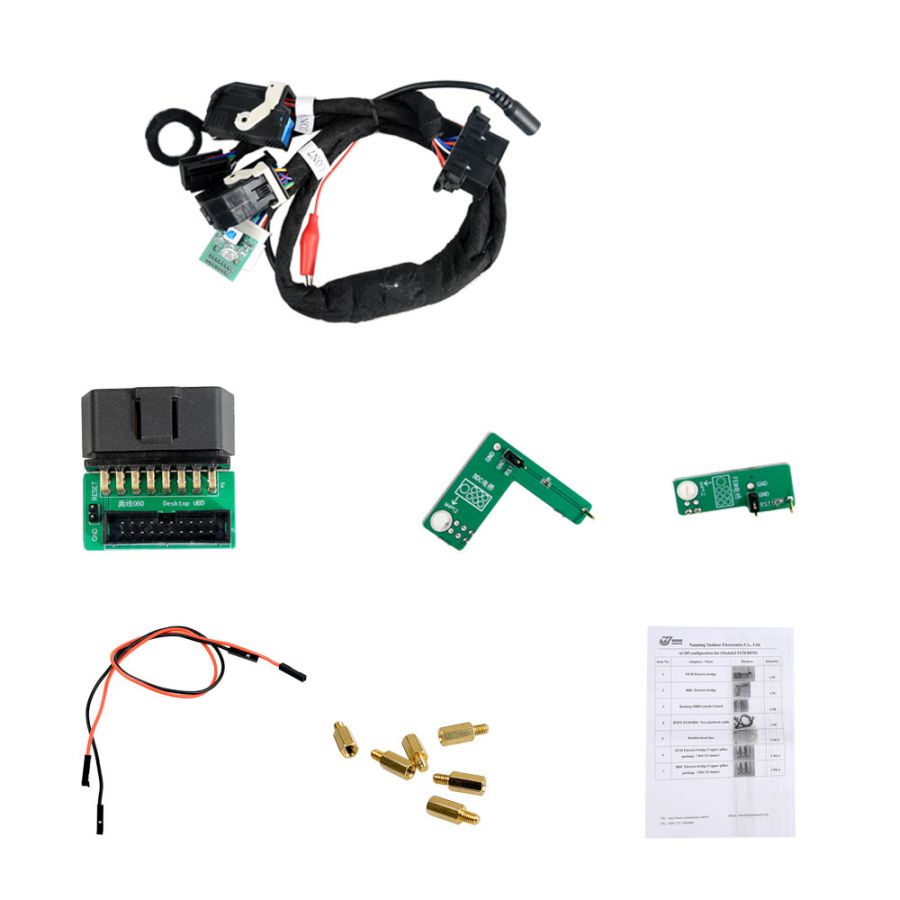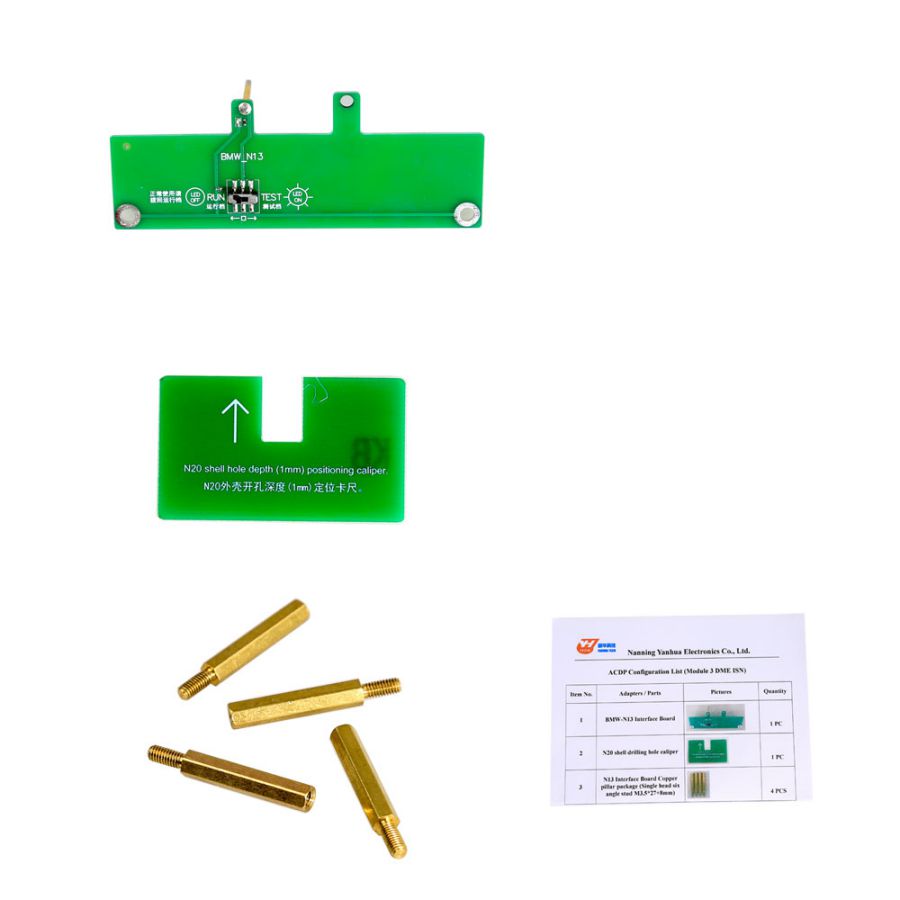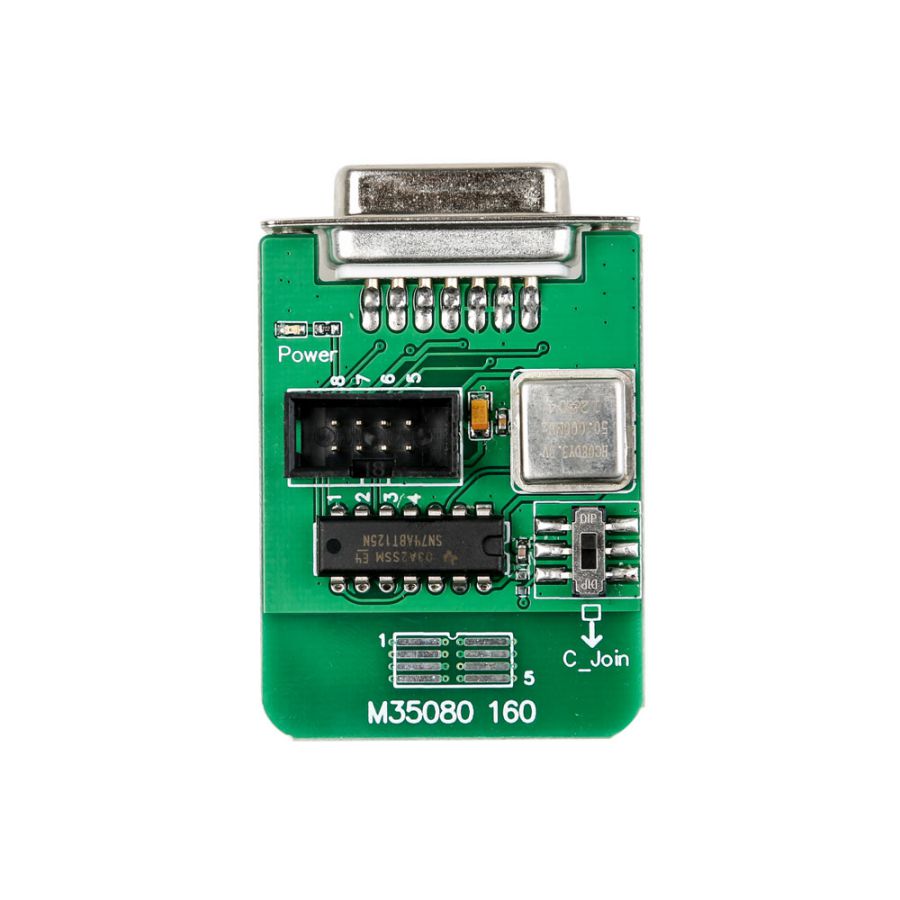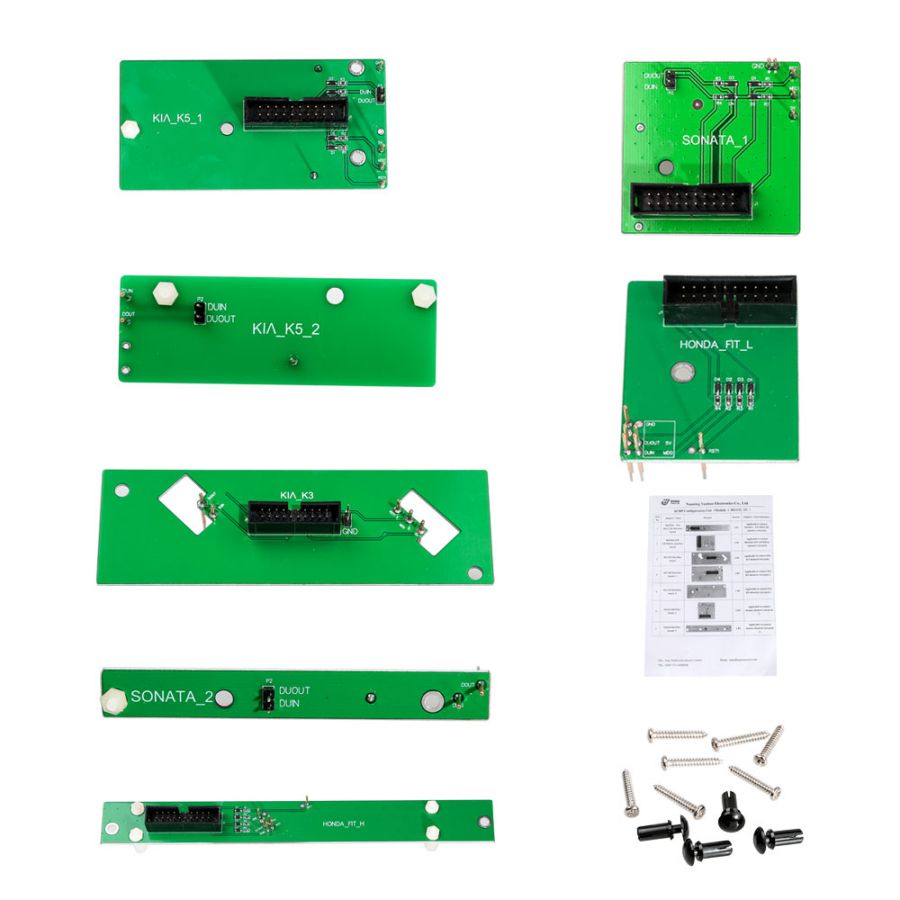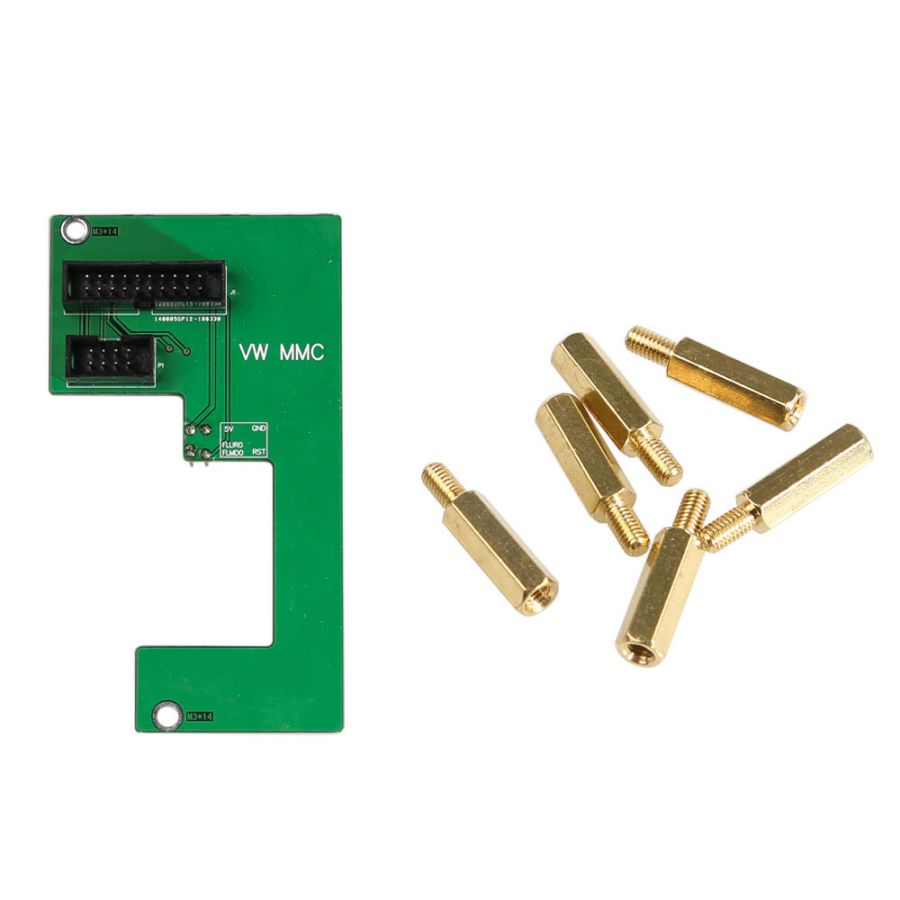 Yanhua Mini ACDP Programming Master Full Configuration with Total 10 Authorizations
1.Equals SK247 + SK247-1 + SK247-2 + SK247-3 + SK247-4 + SK247-5 + SK247-6 + SK247-7 + SK247-8 + SK247-9 + SK247-10
2.Support CAS1/CAS2/CAS3/CAS3+/CAS4/CAS4+/FEM/BDC Key Programming
3.Read & Write BMW DME ISN Code by OBD
4.Read & Write BMW 35080, 35160DO WT
5.Read & Write Fujitsu CPU MB91F
6.MQB/MMC Instrument
7.Refresh BMW Keys
8.BMW FRM Programming
9.Land Rover Key Programming
10.Porsche BCM Key Programming Support Add Key & All Key Lost from 2010-2018
11.No Need Soldering
12.All functions included, no need to pay more!
Shipping:

Free Shipping

Express Shipping Service


Estimated delivery time: 3-15 Days.

See details ?

Returns:

Return for refund within 30 days, buyer pays return shipping.

Read details ?

Support: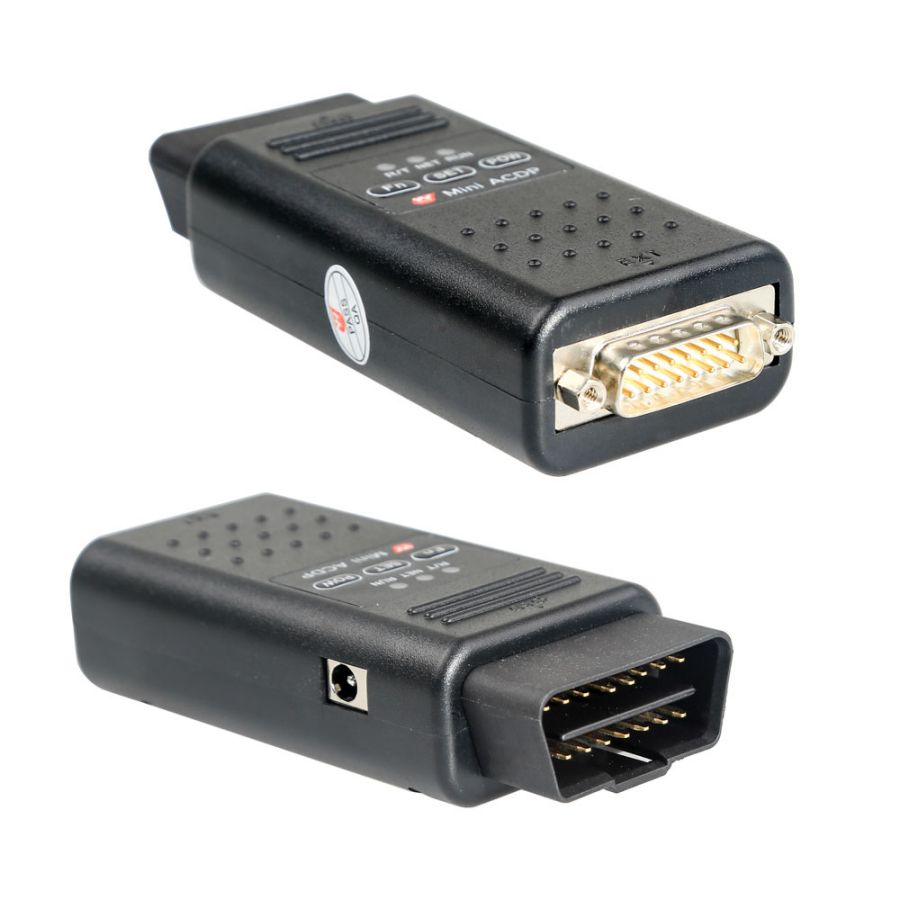 Product Details

Product's Reviews
Yanhua Mini ACDP Programming Master Full Configuration
Yanhua Mini A
CDP
Key Programming
Master
full configuration includes eeprom function, CAS1-CAS4/FEM/BDC key programming, odometer reset, DME ISN reading& writing, eeprom 35080/35160DO WT reading/writing, Fujitsu CPU MB91F functions, MQB/MMC Instrument, Refresh BMW Keys,
BMW
FRM Programming and
Land Rover
Key Programming.
Yanhua Mini ACDP Highlights:
Test car NO longer needs
engine
s
YANHUA car keys programming NO longer need soldering iron
Car locksmith NO longer needs soldering work.
The first in the world
Programming no need soldering
Yanhua Mini ACDP IMMO/Mileage Programming
No need to remove chip
No need soldering
No need to cut the line
No need to lift the pin
Operating System:

IOS: iPhone/iPad/MAC
IOS System Requirement:
1. System Version: 9.0 or above
2. Cell Phone Models: iPhone 6 or above
3. Running Memory Ram: >2G
4. Storange Space rom: >1.5G
Android: Xiaomi, OPPO,Samsung etc Qualcomm chipset mobile phones (DOESN'T support Huawei)
Android
System Requirement:
1. System Version: 5.0 or Above
2. Running Memory Ram: >2G
3. Storage Space Rom: >1.5G
ICP: Memory and MCU programming In Circuits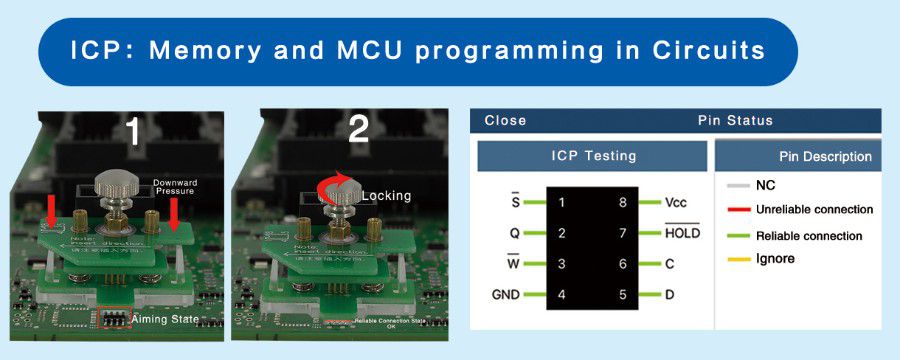 MCU programming in Circuits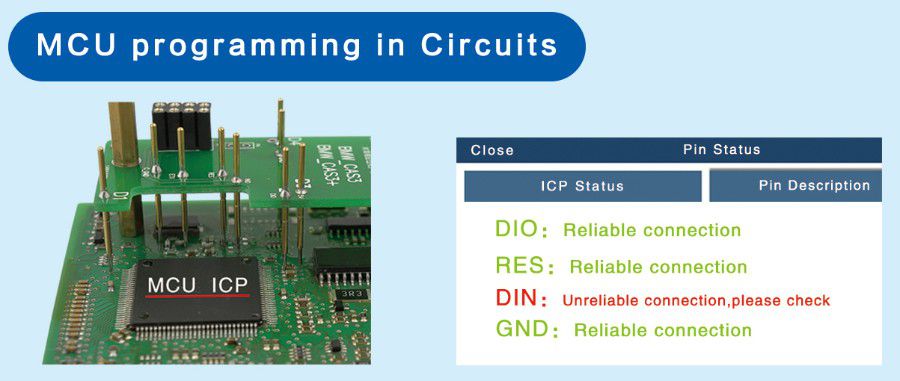 Yanhua Mini ACDP Functions
1. Memory programming:
Support 93/24/25/35/95 series EEPROM in circuit (ICP)and on board(OBP)programming and parts of Freescale/ NEC MCU in circuit programming(ICP).
2.
BMW
module programming:
(1) Support cas1-cas4+and FEM/BDC
IMMO
key programming, mileage reset, program recovery.
(2)
BMW
engine
ECU data reading and ISN code reading
3.
VW
module programming. MMC instrument
4. Instrument mileage and airbag ECU reset/maintenance is under development.
5. BENZ. BMW
Audi
and various models are upgraded successively
Module1 BMW CAS1-CAS3+Key Programming via OBD
Read CAS EEPROM
Add Keys
Reset Mileage
Back up or recover CAS
All keys lost
Module1 BMW CAS4/CAS4+
Read CAS4 EEPROM without soldering/welding
Add Keys without soldering/welding
Reset Mileage without soldering/welding
Back up or recover CAS without soldering/welding
All keys lost
without soldering/welding
Module2 BMW FEM/BDC
All keys
lost
without soldering/welding
Add keys without soldering/welding
Delete Keys without soldering/welding
Enable/Disable keys without soldering/welding
Read Key ID
Repair/Replace FEM Module without soldering/welding
Reset Mileage without soldering/welding
Yanhua Mini ACDP Master Basic Configuration Package List:
1pc x ACDP Programmer Master
1pc x OBP+ICP adapter
1pc x Puncture socket
1pc x P8P ribbon cable
1pc x 8P cable
1pc x 20P cable
1pc x P CAN cable set
1pc x 12V power adapter
3pcs x paint surface cleaning needles (1.0mm,0.8mm,0.5mm)
Adaper List (Module1 SK247-1)
1pc x BAV-KEY adapter
1pc x BDM01 adapter
1pc x BMW-CAS3 interface board
1pc x BMW-CAS4 interface board
1pc x BMW CAS2/3/4 interface
1pc x CAS3 firmware package
1pc x CAS4 firmware package
Adapter List (Module2 SK247-2)
1pc x FEM bridge
1pc x BDC bridge
1pc x Desktop OBD transfer board
1pc x BMW FEM/BDC test platform
1pc x Single-pin double-head cable
1pc x FEM bridge firmware package
1pc x BDC bridge firmware package
Adapter List (Module3 SK247-3)
1pc x BMW-N13 port board
1pc x N20 caliper for opening the hole of shell
1pc x N13 firmware package of interface board
Adapter List (Module4 SK247-4)
1pc x Yanhua Mini ACDP Programming Master BMW 35080 & 35160DO Adapter
Adapter List (Module5 SK247-5)
1pc x HONDA FIT DELUXE Interface board
1pc x HONDA FIT GENERAL Interface board
1pc x KIA K3 Interface board
1pc x KIA K5 Interface board -1
1pc x KIA K5 Interface board -2
1pc x Sonata Interface board -1
1pc x Sonata Interface board -2
4pcs x KIA K3 Interface board Nylon rivets package (R5105)
7pcs x MB91FXX CPU General screw package (M3×20mm)

Adapter List (Module 6 SK247-6)
1pc x
VW
Passat MMC instrument interface board
6pcs x MQB/MMC Copper pillar package (Single head six angle stud M3*14+6mm)
Adapter List (Module 7 SK247-7)
1pc x BMW F chassis(HUFXXXX)Key interface board
1pc x BMW F chassis(5WKXXXX)Key interface board
1pc x BMW Key simulator
6pcs x BMW Key Refresh Module Copper Pillar Package (M2*14+3)
Adapter List (Module8 SK247-8)
1pc x BMW FRM module (FRM Footwell module), 0L15Y chip Interface board
1pc x BMW FRM module (FRM Footwell module), 3M25J chip Interface board
12pcs x BMW FRM module (FRM Footwell module), Copper pillar package (Single head six angle stud M2.5*12+6mm)
Adapter List (Module9 Land Rover SK247-9)
1pc x OBP+ ICP Adapter
1pc x BDM Adapter
3pcs x KVM Module
Adapter List (Module10 Porsche Key Programming SK247-10)